| | |
| --- | --- |
| - | Experience - and Creativity - You Can Count On ! |
...At Granite, as Management Consultants, we don't sell surveys, studies or high-brow analysis - just street-smart, executable, business strategies that work.
And we apply this action-oriented philosophy in our own operational divisions too. Our Education and Renewable Energy Divisions are highly innovative and growth oriented.
In other words, we practice what we preach...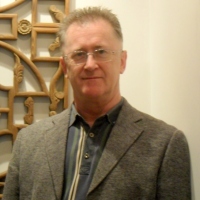 Granite Management (registered as Granite Management & Consulting Services) was established in 1991 in London, Ontario, Canada.

Granite Management's founder, Thomas H. Soper, brought with him an extensive background in Marketing, Sales, Finance, Accounting and General Management, gained at a number of prominent National and Multi-National Companies...like Tandy Corporation (now The Source), Harris/3M (now part of Ricoh) and Carquest (then Mckerlie-Millen Auto Parts).

Since the firm's inception, Granite Managment has worked with a large number of Companies, Organizations and Associations in North America and Asia...from Junior Hockey teams, to Manufacturers...from Chambers of Commerce, to National Big-Box Suppliers.

Granite Management now also operates an Education Services company, called International Education Associates, with its head office in China.

Since 2010 Granite has owned and operated MobiuSolar Corporation, a diverisified Renewable Energy Company...which provides Project transaction facilitation services globally, Project Construction Management oversight, a Group Purchasing platform and a Green Products Marketplace.

The Company has offices and associates in:

London and Toronto, Ontario, Canada
Chengdu, China
Gerlingen, Germany
Atlanta, Georgia

In 2021 Granite Management will celebrate its 30th anniversary, after having begun as a small family-run business. Our scope may be much larger now, and our business interests increasingly worldwide - but you will find that a "small shop" approach and attitude still prevails. Your business, and its priorities, will always get the prompt and personal attention it deserves!